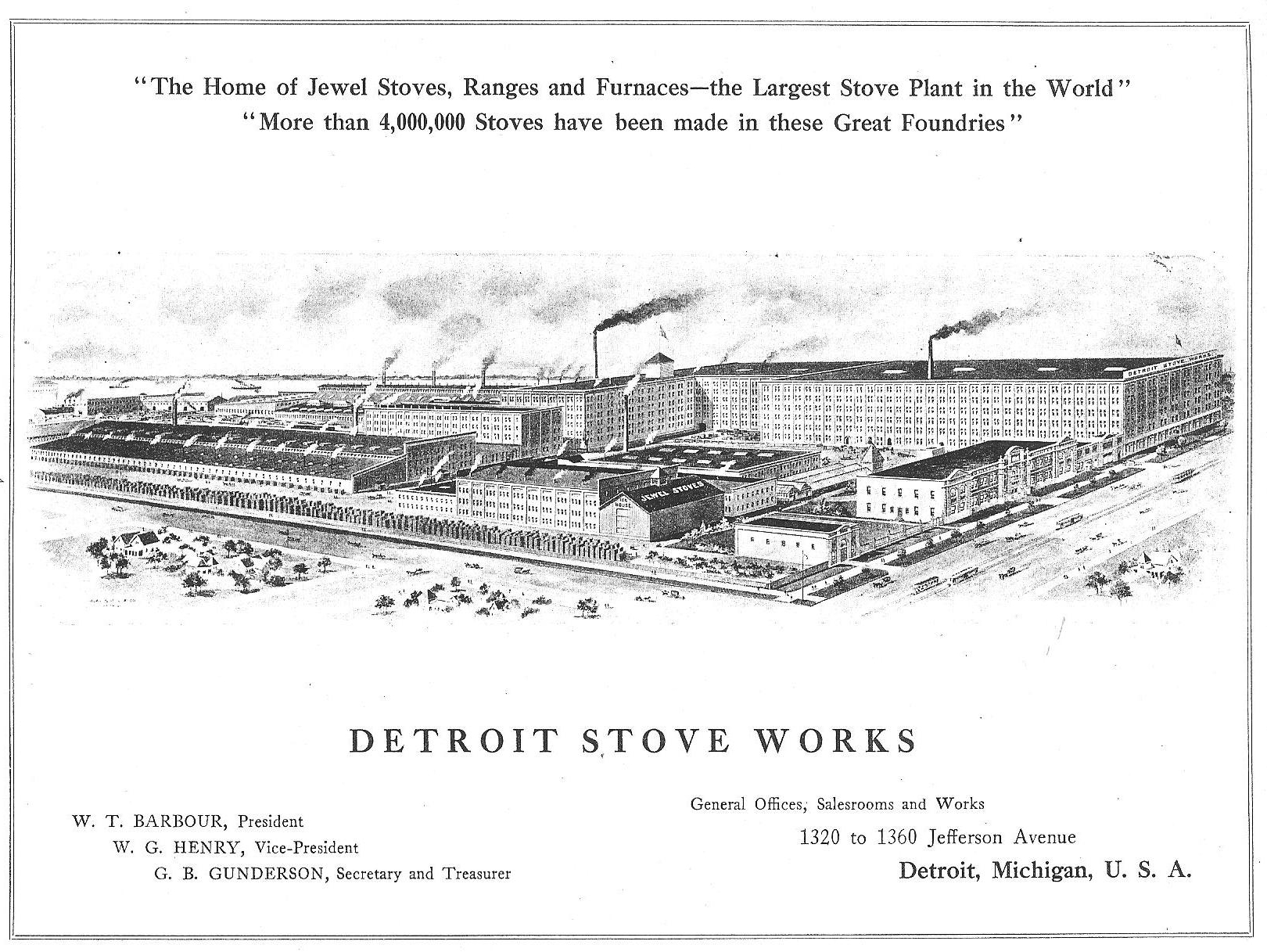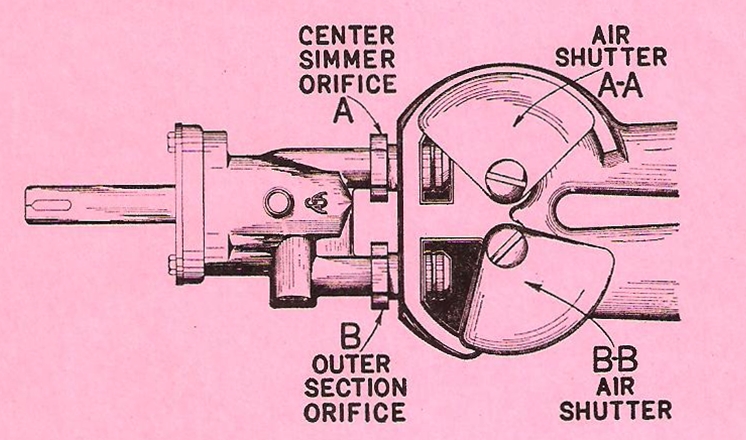 Detroit Stove Works Plant, circa 1925

Altrol burner valve, common in the 1950s

   This page is still under construction! We will continue to add additional information as time permits.

   In the meantime feel free to contact us about any parts that you need. If we can't help you we will attempt to refer you in the right direction.

      Please remember in almost all cases we are going to need a picture of your old stove and/or the part that you need. Serial numbers will not be helpful. We will not be able to provide replacement parts for most stoves manufactured after 1955 and no one, as far as I know, is restoring or renovating stoves from the 1960s  through the 1990s and few parts are available (except for some thermostats and door springs).

   We will usually be able to provide you with parts for the "classic stoves" from 1948 to 1955 (such as O'Keefe & Merritt, Wedgewood, Roper, Western Holly, Gaffers and Sattler, Chambers and Magic Chef). Parts for stoves from the 1920s-30s (except for some thermostats) are more difficult to find.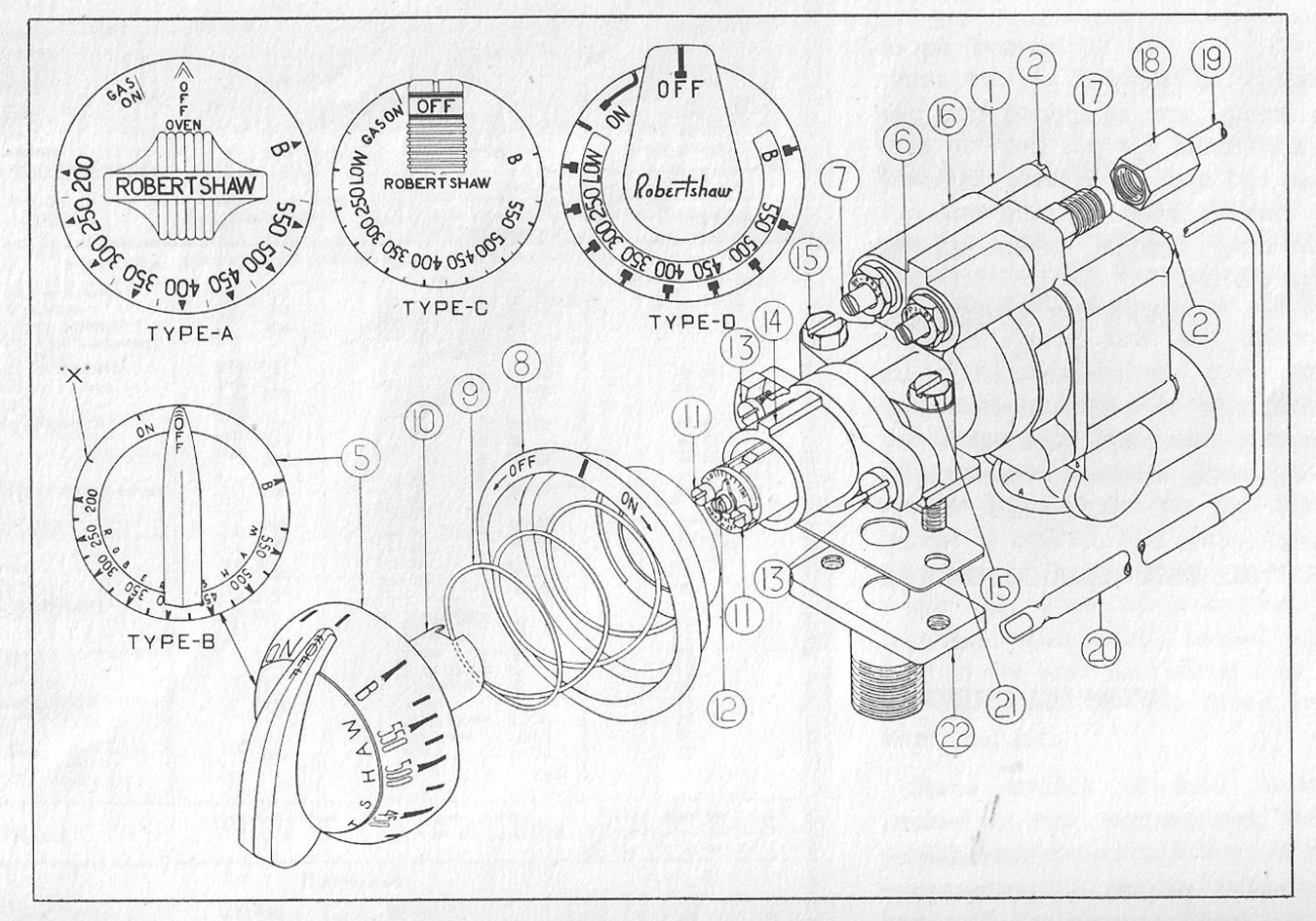 Typical Robert Shaw BJ Thermostat              from the 1940-50s

Some of the parts we offer include:

Flex line gas supply connectors

Call me
if you are not sure what the problem is with your stove and we will try to help you figure out what repairs or parts you may need.